When arriving in Canada, new immigrants often struggle to find work despite extensive experience gained abroad. That was true for Adela Brezai as well; but it didn't stop her from pursuing excellence.
Canadian employers often have trouble balancing foreign work experience against relevant Canadian experience or education. As Adela encountered this problem after immigrating to Canada from Romania, she did her best to change the path she was on. Now Adela is a self-employed bookkeeping consultant.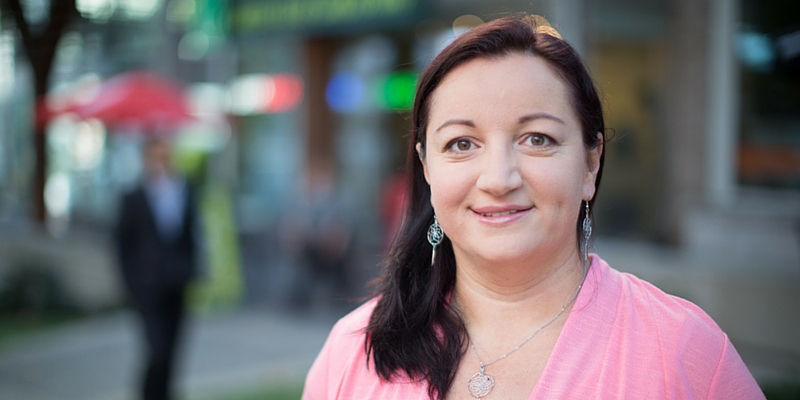 Finding Her Path
After she immigrated to Canada, Adela Breazai secured an office administration job. "Because it was a smaller office, I had a variety of different duties; but the tasks I enjoyed most were always accounting-related."
"Accounts payable and receivable, payroll, maintaining a ledger; it sounds odd but I'm very organized and methodical so working with numbers and records was very enjoyable. I decided that I wanted to pursue a full-time career in bookkeeping, and began researching the options that were available to me."
After realizing she would need a formal education in order to secure a bookkeeping position, Adela enrolled in Ashton's Bookkeeping Certificate program. "I visited the campus with a friend, so I had the opportunity to view the computer lab where many of the bookkeeping courses take place. I also spoke with a program adviser about the career opportunities that would be available to me after I completed the program, and he explained the program format and the topics that would be covered. He mentioned that students would be trained in how to use Sage 50 as a tool for business, which I was very interested in, because my husband was managing a small company at that time."
"I liked that the program was shorter than others I looked into. I didn't want to spend too much time out of the workforce."
Be Your Own Boss
Adela completed the program in June 2010. Soon after obtaining membership with the Institute of Professional Bookkeepers of Canada, Adela began working as a freelance contractor, assisting organizations with payroll, bill collection, and installing & optimizing their Sage accounting software setup.
Eventually, Adela and her husband Adrian decided it was time to realize their dream of becoming business owners, and founded their own consulting firm, Aaroca Systems Inc., offering bookkeeping and information technology consulting services to businesses, small and large. "I generally have at least four clients at any given time, although often it's more than that, and the business has grown very quickly in such a short time. The clients are small business owners, so we help them with a variety of business issues, and suggest ways they can enhance or streamline their operations." Adela encourages the business owners she works with to familiarize themselves with the accounting software, and to use it for "everything from payroll to inventory management."

Bookkeeping Certificate
If you take pride in a balanced cheque book each month, companies across every industry need your skill to manage their finances, and our Bookkeeping Certificate can give you the training and knowledge you need to succeed.
Subscribe
By entering your email below, you agree to receive articles from the Ashton College blog. We will not send you promotional materials or any other information. You can unsubscribe at any time.